ENERGY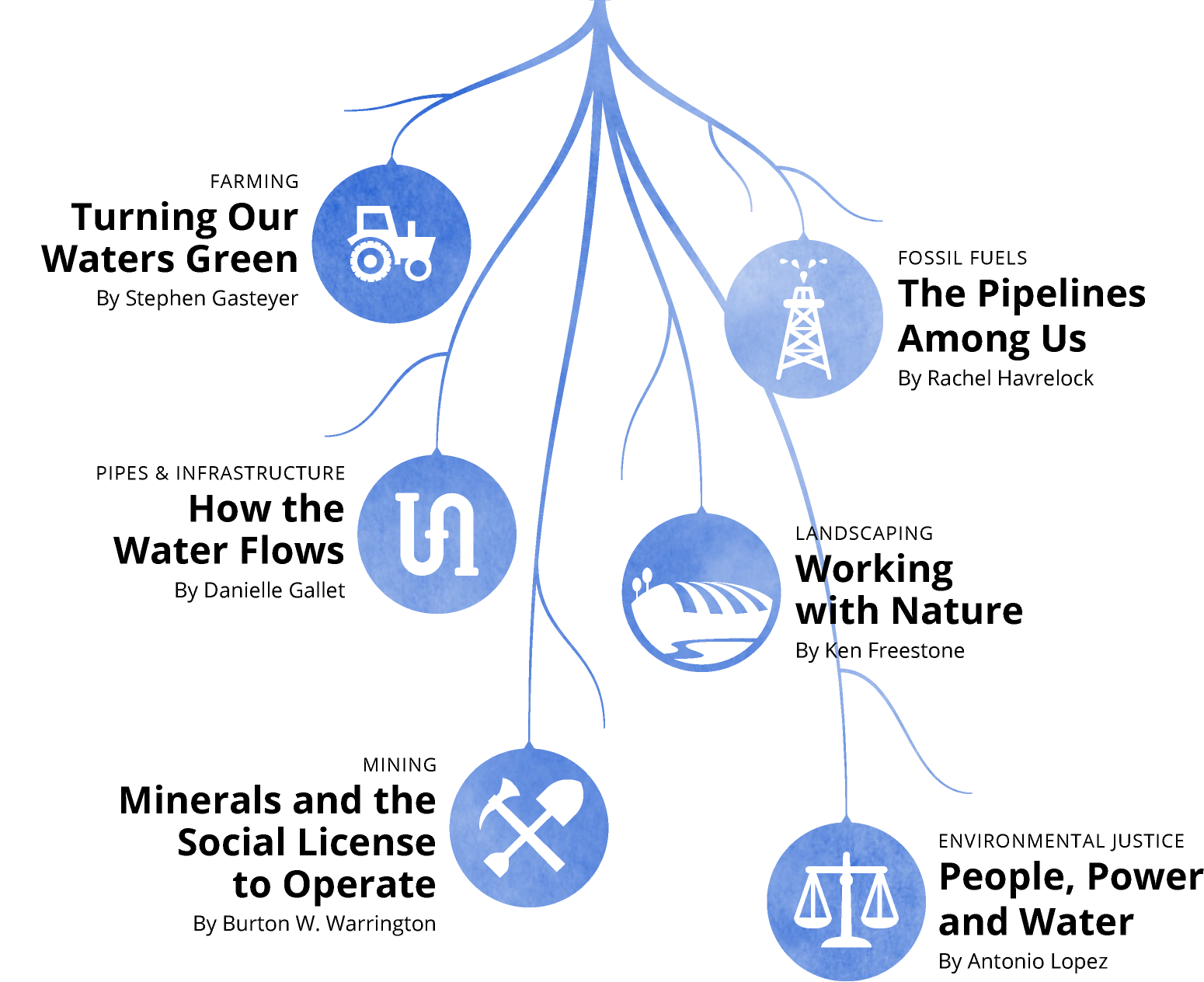 ABOUT FRESHWATER STORIES
Freshwater Stories is created and produced by the Freshwater Lab, based at the University of Illinois at Chicago. The Freshwater Lab is an initiative to communicate Great Lakes water issues to the general public, create tools to visualize the current state and future scenarios of water sources, engage unaffiliated groups in water planning, and train a new generation of Great Lakes leaders. As we focus on the Great Lakes basin, we also reach outward to build relationships with water stewards from other parts of the world.
Together with our authors, partners, and Freshwater Lab team, the site was created by Sharif Ezzat, Rachel Havrelock, and Kathleen Blackburn. Support from the Charles Stewart Mott Foundation brought Freshwater Stories into being. We are deeply grateful to the communities around Lake Michigan who helped us shape the project through a series of workshops in the summer and fall of 2017.
Thank you for visiting!